The situation that I need to solve
I import goods from abroad and sell them on the Czech market.
Several times a month, I pay my foreign suppliers' invoices in different currencies.
I only have a CZK bank account, which I use to pay invoices by entering a foreign payment order.
When the CZK account's funds are converted to a foreign currency, I lose a few tens of halers. Each payment comes out more expensive by hundreds of crowns.
I need to exchange under more favourable conditions, reduce the costs of payments from/to abroad and, in general, visibly save some money.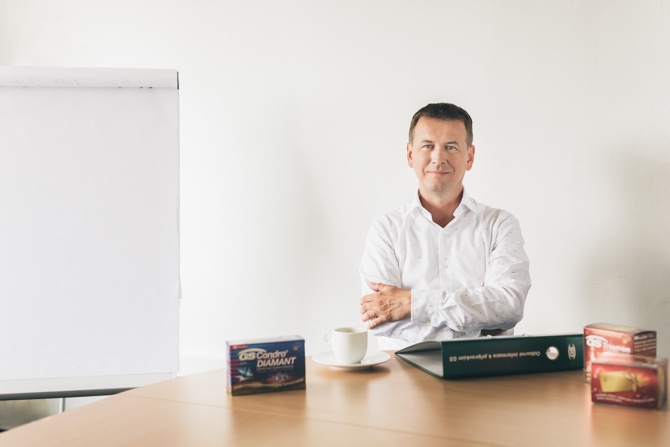 We have experienced several great years with Citfin's favourable rates. Several years ago, I found out that with Citfin, we can save a few halers of each crown. And when it comes to larger amounts, the difference is more than evident. Moreover, Citfin analysts are available every day to discuss the current exchange rates and their anticipated future development over the phone.
Tomáš Brhel
Supervisory Board Member, Green-Swan Pharmaceuticals CR a.s.
What we can do for you
We will help you to achieve the most favourable rate for the purchase and sale of foreign exchanges. We trade online in the forex market.
There are no minimum exchange volume limits set for spot trading. With us, you will be able to exchange really low amounts.
We settle foreign exchange transactions quickly and also mediate foreign payments. The fees for outgoing foreign payments are low and incoming foreign payments are free of charge. Moreover, we will expedite your payments abroad.
Your existing CZK account is sufficient. There is no need to open new bank accounts, let alone foreign exchange accounts.
Are you looking for advice or answers to your questions? Let us know, we're happy to help.
We are available to you on working days from 8:00 am to 5:30 pm.
You may want to, take a look
Foreign Exchange
Are you an entrepreneur or a company that trades with foreign countries, and needs to use foreign exchanges?
There are no minimum limits in Citfin for the purchase and sale of foreign exchanges because we approach each client individually.
Online Foreign Exchanges
You can trade independently in eight major global currencies without having to make the transaction via telephone.
Find the USD or EUR exchange online, quickly and easily.
Foreign Payments
Do you make payments abroad? Is your income in a foreign currency?
We make foreign transactions quick, cheap and safe. We can also deal with exotic destinations.
Currency Order
Are you looking for the most favourable rate but have no time to monitor the development in the foreign exchange market?
The Currency Order will keep an eye on the rate for you.