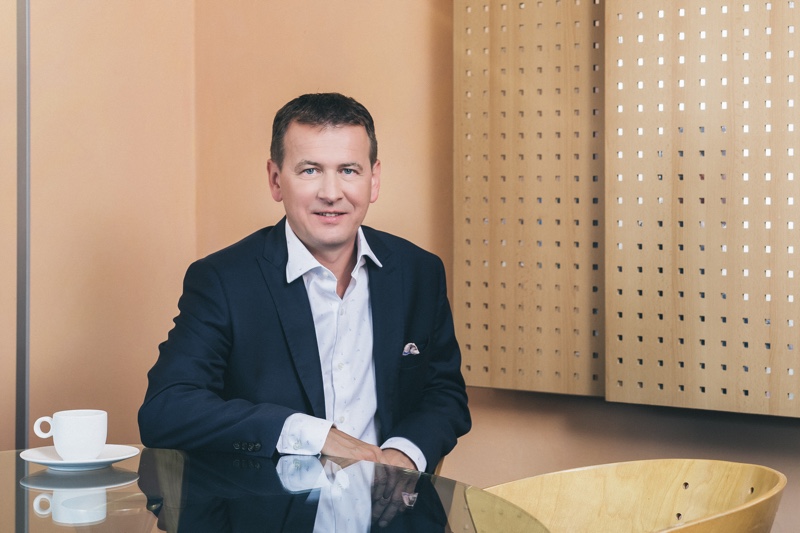 We have experienced several great years with Citfin's favourable rates. Several years ago, I found out that with Citfin, we can save a few halers of each crown. And when it comes to larger amounts, the difference is more than evident. Moreover, Citfin analysts are available every day to discuss the current exchange rates and their anticipated future development over the phone.
As we have a number of business partners all over the world, we also appreciate Citfin's services in the area of foreign payments. Outgoing and incoming transactions are fast and charged with minimal fees. Citfin aids me in saving considerable amounts of resources. I value their personal approach, they are able to help me with any atypical requests I may have immediately. All I have to do is get on the phone, and the very well-trained and helpful staff is always there to help me.
Tomáš Brhel
Supervisory Board Member

We are a central European company, focusing on the development and production of pharmaceuticals, medical devices and food supplements that help people live healthier lives. The company was established in 1997 in the UK, and it subsequently moved its headquarters to Prague, the heart of Europe. Its most popular and most recommended products include GS Condro, GS Merilin, GS Triomen or GS Mamavit.
Využívané produkty
Foreign Exchange
Are you an entrepreneur or a company that trades with foreign countries, and needs to use foreign exchanges?
There are no minimum limits in Citfin for the purchase and sale of foreign exchanges because we approach each client individually.
Foreign Payments
Do you make payments abroad? Is your income in a foreign currency?
We make foreign transactions quick, cheap and safe. We can also deal with exotic destinations.