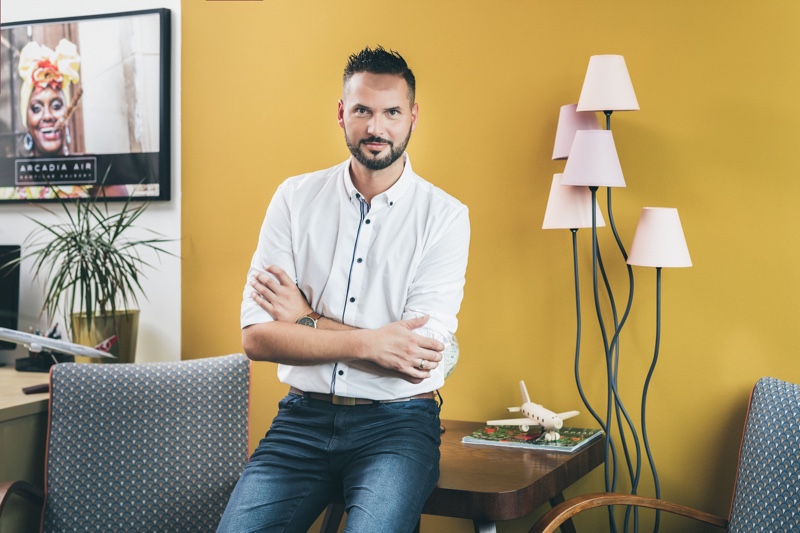 As a travel agency focusing on exotic holidays, we send and receive foreign payments in USD, ZAR, AUD and other currencies every day, so the Citfin multi-currency account is helpful in this respect. Everything is managed under one account number, which provides a great advantage and simplicity for our business partners and accountants.
In addition, if we need to fix the rate on the prices of our tours, we simply agree with our Citfin dealer, make a forward transaction and wait for the right moment to execute the foreign exchange transaction. I also appreciate and recommend Citfin thanks to their friendly and personal approach.
Radek Maděra
Travel Agency Manager

CK Arcadia Air has been organising quality tailor-made exotic holidays for more than 12 years. Over this time, the travel agency has prepared thousands of private tours and satisfied a countless number of demanding customers who were eager to discover ancient cultures or the unspoiled nature of exotic countries.
Used Products
Foreign Exchange
Are you an entrepreneur or a company that trades with foreign countries, and needs to use foreign exchanges?
There are no minimum limits in Citfin for the purchase and sale of foreign exchanges because we approach each client individually.
Foreign Payments
Do you make payments abroad? Is your income in a foreign currency?
We make foreign transactions quick, cheap and safe. We can also deal with exotic destinations.
EASY Corporate Multi-Currency Account
Are foreign exchanges an essential part of your business?
Then an account which can hold up to 27 currencies could significantly simplify and reduce the costs of your financial transactions.